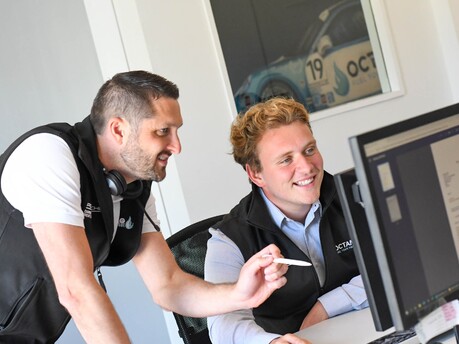 Explore more about Hire Purchase (HP) and the main benefits of applying for this type of car finance
If you already know what vehicle you want, but need to apply for a loan to get your hands on the wheel, then Hire Purchase finance could be a suitable option. But before you go ahead and sign on the dotted line, it is important to understand what is involved - read on to find out more...
What is Hire Purchase (HP) finance?
Hire Purchase (HP for short) is a form of vehicle finance that enables you as the borrower to pay for a car or van over a set amount of months. As the name suggests, you are essentially 'hiring' the vehicle until all repayments have been made. At this point (when the contract ends), all that's needed is a small admin fee to become the rightful owner.
How does Hire Purchase finance work?
Hire Purchase is a preferred option for motorists who wish to own a vehicle in the long term, but can't afford to pay for it outright in the short term. HP can be used to help with the costs of a new or used vehicle, which you'll pay back in monthly instalments for the duration of the agreement.
Rates for new cars or vans are usually more competitive than with used vehicles, and if you have a good credit score, then you are even more likely to be offered a favourable deal. Here are the three key steps of Hire Purchase finance you need to consider:
Deposit
To kick start a Hire Purchase agreement, you'll need to put down an initial deposit (unless you can secure a zero deposit deal) as advised by the lender. In most cases, a minimum of 10% of the vehicle's value will be required - but it's worth noting that the larger your deposit amount, the less you'll pay back each month.
Borrowing amount
The deposit amount you agree to pay will dictate the remaining balance owed to the lender. This will be equally split into monthly payments during the agreed term, plus interest which can be secured at a fixed rate. The length of the contract can be flexible to suit your needs with Hire Purchase deals as short as 12 months up to 60 months (five years) long.
Contract choices
HP is an ideal option if you want to own a vehicle, but don't want to pay a hefty 'balloon payment' (also known as an optional final payment). Instead, a Hire Purchase finance deal requires a much smaller contribution, called an 'option to purchase' fee. But remember before that point, you are 'hiring' the car so aren't the legal owner of the vehicle. We explain more about this in the next section, below…
You can choose to give the vehicle back part-way through the contract if you wish by informing the finance company in writing. However, this will only be possible if you've paid at least half of what the car's worth, or agree to make up the difference from what you may have already paid, to half its value.
Finally, there's no need to predict your annual mileage as a Hire Purchase finance deal usually comes without any mileage restrictions - a bonus if you need to drive long distances for work.
What happens at the end of a Hire Purchase agreement?
Once all of your payments have been made, you'll have the option to purchase the vehicle and become the legal owner. Up until this point, it is the lender that is the legal owner of the car or van. If you choose to own the vehicle, then you'll most likely have a small fee to pay. This is known as an 'Option to Purchase' fee and is an administrative cost required for you to become the official owner, releasing the car from the finance company.
Understand the pros and cons of HP finance
With a number of car financing options available to you, it's important to first work out which one will best suit your needs. To help, refer to our pros and cons of HP finance:
| | |
| --- | --- |
| What are the pros of HP finance? | What are the cons of HP finance? |
| Flexible repayment terms ranging from just 1 year up to 5 years (12 months to 60 months) | You are simply 'hiring' the vehicle until you make a final end-of-contract payment |
| Opt for a low upfront deposit (zero deposit deals can be sought by your broker too) | If you don't keep up with repayments, the lender can repossess the vehicle |
| You don't necessarily need a good credit score to be approved for finance | The car or van cannot be changed or modified during the contract |
| High-mileage drivers can avoid annual mileage restrictions | Monthly payments tend to be higher compared to other finance options |
| You won't need to pay a large 'balloon payment' in order to own the vehicle | The smaller the deposit and shorter the term, the higher the monthly payments will be |
| Option to return the car once you've paid for at least half the cost | An expensive option if you want a short-term agreement |
What details do I need to provide for Hire Purchase finance?
There are a number of details you'll need to provide as standard in order to apply for HP finance. Some of the details the lender will require include:
Your full name, date of birth, and marital status
A copy of your driving licence
Your current address and proof of residence via utility bills
Employer's name and address as well as job title and salary (previous employment details may also be required)
Payslips or bank statements for proof of income (likely to be from the last three months)
Self-employed individuals or sole traders will need to provide proof of accounts
Details of any outstanding credit cards or loan agreements
How does the HP finance application process work?
Start your Hire Purchase application online with Octane Finance. Use our Octane Finance calculator to access a bespoke quote in minutes which will give you an idea of just how much (or how little!) you could be paying each month to drive a brand-new vehicle. Simply enter the reg plate, how much the car or van is worth, and the amount of miles you expect to do too.
Hire Purchase vehicle finance at your fingertips
Here at Octane Finance, we've got you covered. As a broker working exclusively within the automotive industry, we have the knowledge, experience, and partnerships with lenders all over the country. Whether you're looking for a new car, van, or motorbike, we can help you achieve the finance needed to put you in the driving seat. Speak to us about our services.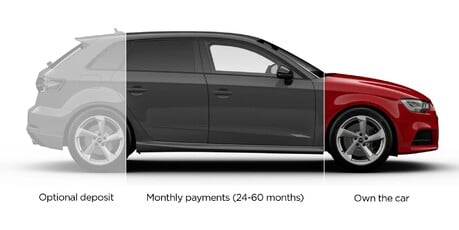 What our customers have to say